Olivia Agrusa
Patient Care Manager
I grew up here in Eagle, ID. After graduating high school, I moved to Portland, OR to attend Portland State University where I studied Sociology and Women, Gender, and Sexuality studies. After graduating, I came back to my hometown and began working at a local nonprofit that served Ada County youth. After a few years, I felt I had outgrown the organization and wanted to transition into a different kind of work. I was required to write and publish a thesis as part of my Honors College curriculum at PSU – I chose to write about social constructs that guide menstrual health practices at menarche. I have always been passionate about women's health, and this topic allowed me to explore that through the lens of a sociologist. Further, I had worked as both a member services coordinator and program director that gave me many of the necessary skills to exceed in this role.
Family, Fun, Empathy, Honesty.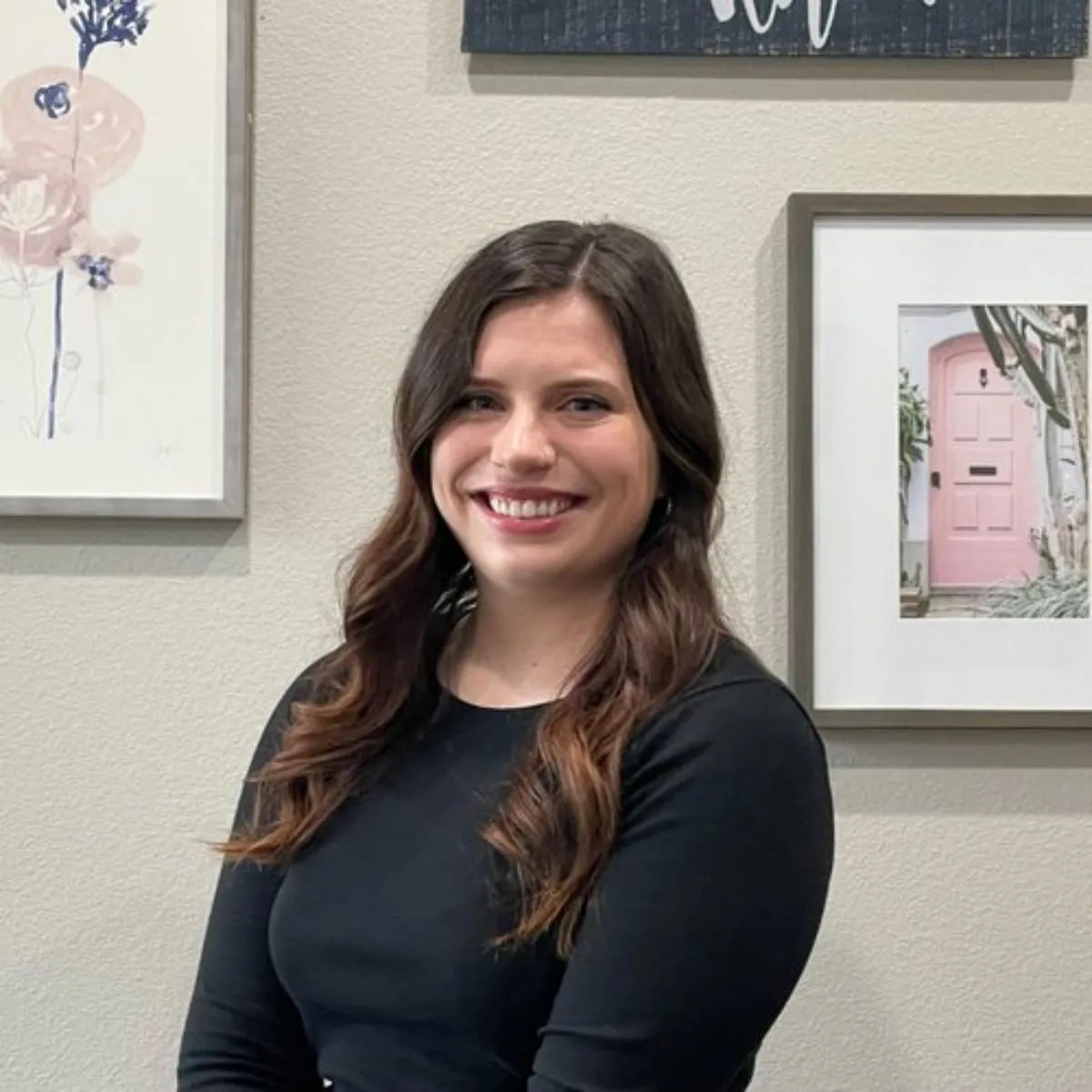 "Never be so polite, you forget your power. Never wield such power, you forget to be polite" – Taylor Swift, marjorie
At Treasure Valley Pelvic Health, I work at the front desk managing the phones and schedule, as well as other miscellaneous tasks that keep our office flowing and functioning.
When coming to work, I really enjoy the people! Whether it is my coworkers or the patients that walk through our doors, everyone is so lovely to interact with.
What is Olivia Watching, Reading or Listening to?
Scam Goddess (Podcast)
Going Mental with Eileen Kelly (Podcast)
Why Won't You Date Me with Nicole Byer (Podcast)
Communion by Bell Hooks (Book)
90 Day Fiancé (Show)
Vanderpump Rules (Show)
When not working, I like to spend time with loved ones, cooking, or spending time in the great outdoors. I also love a good movie marathon, deep cleaning, or hanging out with my cat, Carole!
Olivia at the front desk is also super nice and welcoming! I always enjoy chatting with her in the waiting room. – Ruth S.
Olivia is the best admin I've encountered anywhere! She is always one step ahead and equally invested in helping you meet your needs. – Nicole H.
Olivia is a lovely presence in the office and I appreciate seeing her at each visit. – Jan R.